Photo Library of Highlights in My Career
I am sharing some fun photos and special honors during my career. I feel blessed, thankful, and grateful for the many opportunities I've been given!
(1984-2001) – Proud to be San Diego's 1st female Air Traffic Reporter and first Television Traffic Reporter for the Automobile Club of Southern California.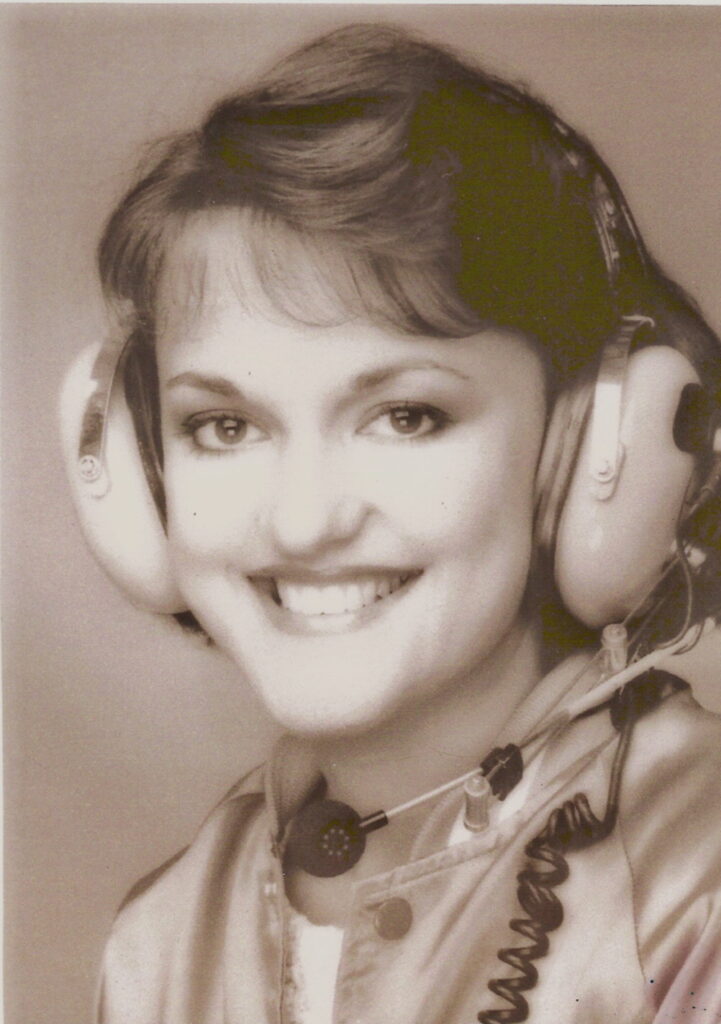 This photo was my first Public Relations picture as an air traffic reporter for the Auto Club.
Climbing into our traffic helicopter at Montgomery field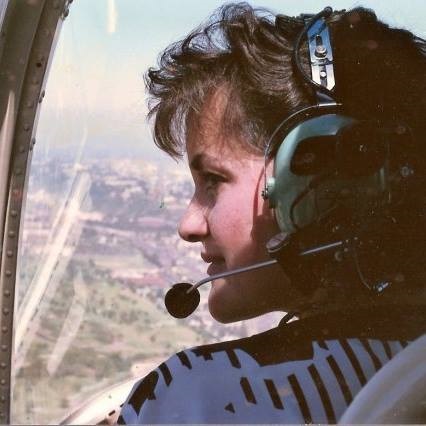 I am flying over San Diego, my office in the sky!
In 1985, I had the honor of co-hosting a United Way event at the Old Globe with baseball great Steve Garvey! That was a fun evening.
Some years ago, I had the honor of meeting former San Diego Charger Coach Don Coryell. I was so excited to meet him, and I was stunned when he said he was excited to meet me. He coached the Chargers from 1978 to 1986. Unfortunately, he died in 2010 at the age of 85.
In 2016 I was very honored to be given the first honorary Associate of Arts degree by Grossmont College.  It was Grossmont's first honorary degree ever given at the College. Thank you for this honor!
In 2010, I was invited by a PTA at a Private High School in Miami, Florida, to give my safe driving talk to their students especially targeting the dangers of "texting" behind the wheel.  They even had this wonderful banner made to promote my discussion.  I spoke to the students at noon and was then talking to parents later that evening.  I was warned not to expect very many parents to attend.  But, to their surprise, it was standing room only! Students had insisted that their parents come to see my presentation.  Many of the students came back to see my presentation again. It was a very successful and fun trip!
In 2001, I was honored to be the El Cajon Fire Department's first Public Information Officer (PIO) and safety educator.  In 2005, I became the City's first PIO.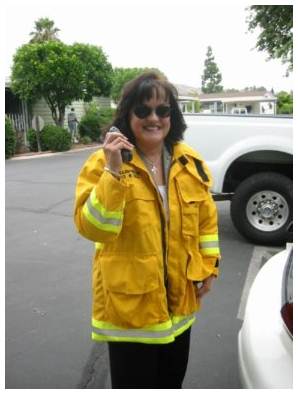 Following 9/11, it was such an honor to meet several New York City firefighters who came to provide fire training classes at the fire training facility in El Cajon.  With me in the picture is my daughter Victoria and a New York City Firefighter. (Sorry, I don't recall his name.)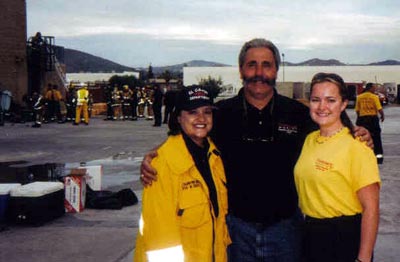 I was honored to be the first female emcee of the Fairest of the Fair pageant for the Del Mar Fair, now the San Diego County Fair.  For the first 50 years, the pageant always had a male emcee, so it was quite an honor.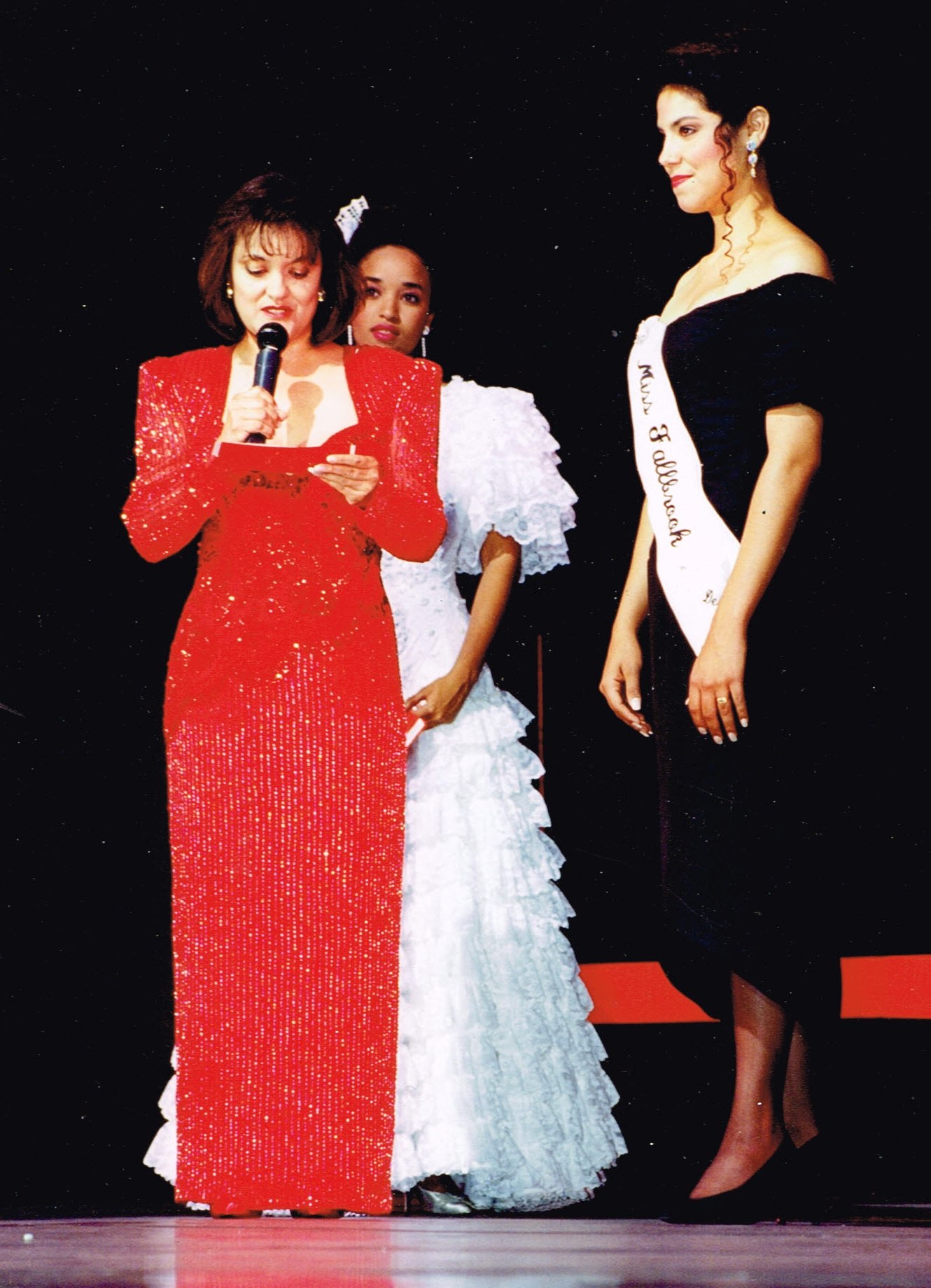 I was given this beautiful crown as a thank you gift for emceeing a Miss La Jolla Fairest of the Fair pageant.
At a freeway opening, I was the emcee for Caltrans.  Then-Senator Lucy Killea came up to thank me for my work as an air traffic reporter and promoting safety on the air and in the community.  I was honored by her remarks.
I was honored to be the emcee for the opening of the Otay Mesa Border Crossing in 1983.
In this first photo, I spoke to students at Chase Elementary in El Cajon about my job as an air traffic reporter and safety.  When I arrived, I found this sign hanging in front of the school. Wow-what a welcome!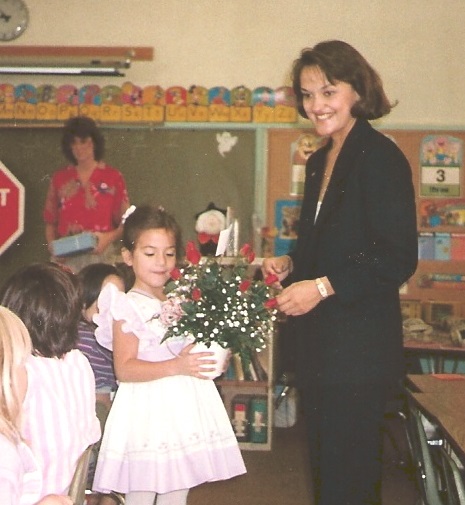 I was invited to the school by this young lady Monica Ambrose.  She presented me with these beautiful flowers as a thank you!  She is now grown with a family of her own.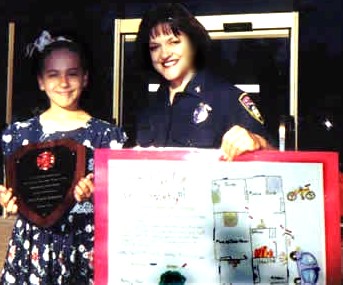 Among my duties with the El Cajon Fire Department was the role of safety educator.  It was an incredible opportunity to educate our young people on fire safety.  One of my favorite events was the 3rd Grade Home Escape Plan Poster contest. Pictured here is one of our 1st Place winners.  During my first year of talking to 3rd-grade classes about the importance of having a home escape plan, I'll never forget a comment from one of the students.  A young girl walked up to me while students were leaving the assembly and said proudly, "When I grow up, I want to be just like you!" Although I almost cried, I thanked her as she gave me a big hug!" I knew then I had made the right decision to join the fire department.