Important information…
It's time to check your motorist insurance policy.  The BIG question, for your protection, do you have "uninsured/underinsured" motorist insurance coverage???
It's important to make sure you and your passengers are well covered if you're involved in a collision.   A must-have should the driver at faul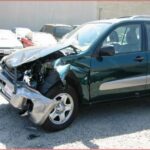 t has little or "no" insurance.  The minimum insurance coverage in California is only $15,000 to obtain a driver's license.  This does not cover much if you are transported by ambulance to the hospital with serious injuries.
This coverage is a must-have according to the Padilla Law Group. Please click on the following link for a clear explanation of the importance of this insurance coverage.
Thank you to the Padilla Law Group for providing this valuable information.
Please Note:  The following is a link to a news story reported on November 14, 2019.  It's regarding a man who was seriously injured by a driver who had the minimum insurance coverage of $15-thousand.  His medical bills were almost $100-thousand.  If he had the above coverage, his bills would have been taken care of, if not lower.  At least $1-million coverage is recommended.
https://www.cbs8.com/article/news/local/san-diego-veteran-billed-nearly-100000-for-a-3-hour-hospital-visit/509-b762eb30-582e-4c86-8111-b5f81c4ef4f4?fbclid=IwAR1xIFyUyaLXhBJHWkXoDi1fYXN5n4GfhP_Y_Ura_7FLum0Rn0qgLBXrt00