Important information…
It's time to check your motorist insurance policy.  The BIG question, for your protection, do you have "uninsured/underinsured" motorist insurance coverage???
It's important to make sure you and your passengers are well covered if you're involved in a collision.   A must-have should a driver that hits you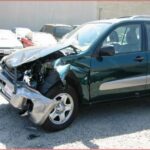 has little or "no" insurance.  The minimum insurance coverage in California is only $15,000 to obtain a driver's license.  This does not cover much if you are transported by ambulance to the hospital with serious injuries.
This coverage is a must-have, according to the Padilla Law Group. Please click on the following link for a clear explanation of the importance of this insurance coverage.
Thank you to the Padilla Law Group for providing this valuable information.
Note: If you are involved in a collision and are not at fault, make sure you obtain the name and insurance company names of the driver who caused the collision. Most important, DO NOT deal with the insurance company.  Get a personal injury lawyer to handle all the paperwork, especially if you are injured and your vehicle is damaged.
(2022 – On a Personal note:) The Padilla Law Group recently settled a collision I was in, and they did an awesome job for me. Thank you! 
Please Note:  The following is a link to a news story reported on November 14, 2019.  It's regarding a man who was seriously injured by a driver who had the minimum insurance coverage of $15-thousand.  His medical bills were almost $100-thousand.  If he had the above coverage, his bills would have been taken care of, if not lower.  At least $1-million coverage is recommended.
https://www.cbs8.com/article/news/local/san-diego-veteran-billed-nearly-100000-for-a-3-hour-hospital-visit/509-b762eb30-582e-4c86-8111-b5f81c4ef4f4?fbclid=IwAR1xIFyUyaLXhBJHWkXoDi1fYXN5n4GfhP_Y_Ura_7FLum0Rn0qgLBXrt00