(San Diego, California) – "Stay Alert – Stay Alive" is the title of my presentation on safe driving and what we can all do to reduce our collision RISK factor!"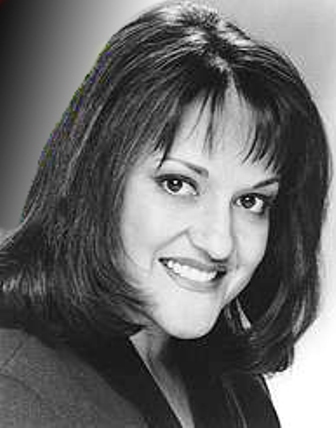 My passion is safety – the preventable death and injury I've seen when responding to traffic collisions motivate my work to prevent injury and death on our roadways.
Speaking locally and nationally, I work to change driving behavior to help drivers see what poor driving habits cause the injury and death we respond to every day on our roadways.  I speak on behalf of the emergency agencies I've worked with and, as a "victim."   Sadly, I lost my father to a DUI driver in 1992, and in 2005, my daughter was injured by a DUI driver.  In 2003, I was seriously injured by a driver who ran STOP sign.   
"Texting" is now considered our number one driving distraction. I reinforce the message of no texting, especially in company vehicles.   My presentation will help enhance company policies in reducing the number of deep-pocket lawsuits that have resulted from employees texting on the job.  My talks also help in everyday driving since the number one reason a company will lose an employee is a traffic collision.
I provide a "professional and personal" perspective on what it takes to be safe!  My experience comes from 18-years as an air traffic reporter for Television & radio, ongoing research of traffic collisions, and from my 18-years of experience as a public information officer for a police and fire department in San Diego County.  This research includes my personal experience with several traffic-related incidents that have enhanced my passion for safety.  I fill the role of two speakers – as a professional and as a victim.
I live and work in the San Diego County area of Southern California – but, I am available to speak outside the County and State by request.  (See the speaker's fee section of my website)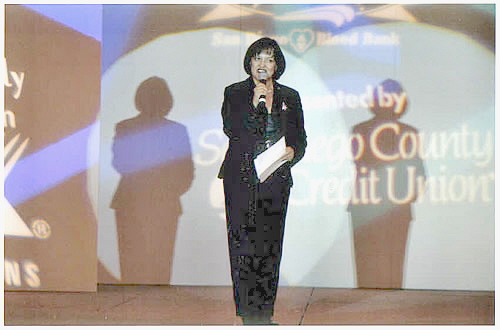 My inspiring lectures provide a perspective most people don't see – what "we" see as emergency responders.  A perfect compliment to other safe driving programs companies use – but once you've seen my talk, you'll never look at traffic the same way again.
It is an eye-opening talk on what it takes to be safe while driving, riding, or walking.
My talks address aggressive driving, distracted driving (cell phones/texting), dealing with stress and road rage, the dangers of red-light running, rolling through STOP signs, plus a hard-hitting look on motorcycle safety and the risks of driving under the influence of alcohol and other drugs.  These thought-provoking life-saving tips will help improve the driving skills of your employees, military personnel, and students.
Driving is a serious business – so I do not sugarcoat the message.   But I can cater my talks to cover your specific message.   I'm two speakers in one. I also include "personal experiences" with traffic, having lost my father to a DUI driver in 1992
Please take a moment and look at my comments/feedback section, and you'll see the very positive comments I've received from previous talks.
"My goal is to make my audience aware of the dangers that surround us – so they can make better decisions whether they're walking, are behind the wheel – or riding as a passenger.
Two of many endorsements:
Sent: December 10, 2012
"Monica has spoken to my undergraduate Public Health students several times. She covers many aspects of safety, including texting and driving and drinking and driving. She also covers the various professions associated with public health and safety.
Monica is an excellent speaker and definitely drives her point home! The students consistently evaluate her presentations as "informative, enlightening, beneficial, eye-opening, and thought-provoking." Her knowledge of the subject is terrific. She is an articulate communicator. She is an engaging speaker and has no trouble keeping the students' attention. Her content is age-appropriate for college students. Each time I listen to her presentation, I feel inspired by her words.
I believe you would be hard-pressed to find a more suitable and compelling speaker. When Monica speaks, one cannot help but feel her passion and commitment. After hearing Monica's presentation, I am sure that your student-athletes will leave the classroom a lot wiser and safer."
Sincerely,
V. Kreisworth,
Ph.D. Division Head, Undergraduate Public Health Program San Diego State University Graduate School of Public Health College of Health and Human Services San Diego, CA
Sent: February 6, 2012
Comment received following a safe driving presentation in April 2013:
(04/26/13) – Monica, I want to thank you for all the information you gave us here at Southern Indian Health in Alpine.  I listened to every word you said. I then took that information home and told my husband, daughter and grandchildren, and their friends. Thank God for you; that same evening, my daughter was out and about with my grandchildren. She happened to be the first person stopped at a traffic light; when the light turned green, she remained stopped and remembered what I had just told her of checking to make sure traffic stops before going with the green light – and about that time, "a driver ran the red light" – if she would have gone across, as she usually would have, who knows what the outcome would have been. You saved my daughter and my grandkids!
Keep up the fantastic work, and thank you so Very Much.
Sincerely,
G. Jones
*Please visit the comment and award section of this website.