Stay Alert- Stay Alive Presentations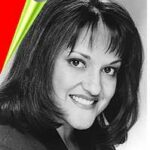 "My safe driving presentation will change how YOU

view traffic,

making you a more alert and safer driver! I look forward to working with Safety Directors, Safety Officers, Event Planners, Human Resources, school principals, educators, and various community groups in scheduling my talk."   
Monica Zech – Safe Driving Educator & Researcher
S

peaker fees

:
NOTE: Please read this whole section – because there may not be a fee for your group. My information is priceless when it comes to saving lives! I've been delivering my talks locally and nationally for 39 years, staying on top of the latest research and trends and sharing my life-changing experience. 
For companies & conferences within San Diego County, it is $500 per lecture.

But

, my speaker's fee is NEGOTIABLE, especially when working with your safety or event budget. Reduced rates for multiple talks. In some cases, I may waive the fee if there isn't a safety budget – my safety information is more important – my passion is safety.
My fee is $1,500 per lecture when speaking outside San Diego County. Plus, any travel expenses, including hotel and transportation, are separate from the speaker's fee.
Civic Groups – a $100 Honorarium.
Keep in mind my speaker's fee may vary depending on the following:

Date & location of the talk. (Local or outside the County)
The length of my talk – from 20, 30, or 60 minutes, up to 3 hours or longer. It can be a series of presentations in one day or over a series of days to accommodate a conference or varied employee shifts.
I cater my presentation to fit your needs.
My presentation is available in-person or virtually.
Military Presentations – It is truly my honor to speak to those who protect our country – as such, my talks to the Military are

without charge

within San Diego County. (Unless otherwise arranged or, if you insist. 😉) 
When speaking outside the county – fees may be required for travel expenses, such as gas, train fare, airline fare, and hotel if needed.    
Fees are Not Required for the following requests:
College presentations – (fraternities and sororities)
High Schools
Parenting Classes
Non-Profit groups – most often, no payment is required.
To contact me for a presentation or more information:
Please call me direct at (619) 219-9030
References are provided upon request, or please visit this website's "feedback" section.
My safe driving presentation is called "Stay Alert – Stay Alive" and is designed to give you an emergency response and personal perspective of the impaired driving habits that often lead to injury and death on our roadways. My goal is to "increase your awareness" and your chance of survival by reducing your "risk" factor.
By providing an EMS and victim's perspective – I represent two speakers:
A professional view – from my 18 years as an Air Traffic Reporter for TV & Radio and an additional 18 years as a Public Information Officer for a Police and Fire Department in San Diego County.
A personal perspective – I speak from experience in sharing the loss of my father. He was struck and killed as a pedestrian by a DUI driver on

June 5,

1992

. Time does not lessen the pain of his loss.

On

February 5, 2005, my daughter was struck and injured by a DUI driver. However, she avoided a direct side impact and severe injury thanks to her alertness.
Distracted drivers have hit me three times while looking at their cell phones.
As a corporate speaker, my talk perfectly compliments companies to reinforce your company's safe driving policies, especially the importance of "no texting or cell phone use" when driving a company vehicle and wearing your seat belt. The number one reason you will lose an employee is due to a traffic collision. In addition, I address concerns when driving a "company" vehicle, including road rage and collision scams.
Note: Through the years, I've provided presentations for a variety of groups; here are some examples:
Company conferences & Safety briefings
Military Safety briefings & stand-downs
Every 15 Minutes – student/adult retreats or assembly
Traffic Schools & Classes
As a speaker to fulfill community safety grants for law enforcement & non-profits
College Groups – Fraternities, Sororities, and Health Courses
High Schools – Before proms & graduations, SADD meetings
Keynote Speaker for Graduations
Parenting Groups – "Ways we can be a better safety role model for our children."
Red Ribbon Days
DARE Graduations – Guest Speaker
Civic Groups – Guest Speaker
Church groups
Motivational Talks for Students
Spiritual Motivation
Stay safe,
Monica Zech