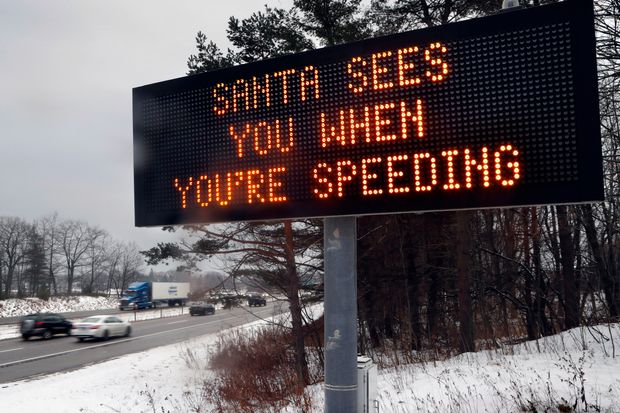 Safe Driving – Not just for the Holidays
By Monica Zech
Safety never takes a holiday!  Careful planning can help in making our roadways safer.  Unfortunately, the period from Thanksgiving to New Year's Day is deemed the most dangerous time on our roadways – but we have the power to change that!  The following tips can help.
Is Your Vehicle Safe? Before you start your trip, make sure your vehicle is in good running condition. Have your vehicle serviced, oil change, etc.  Make sure your tires are in good shape.
Roadside Assistance – Have your roadside assistance information on hand, in case need. Many insurance companies offer smartphone applications that enable motorists to request help without making a phone call.
Know Your Route – Map your route in advance and be prepared for busy roads during the most popular times of the year. When possible, consider leaving earlier or later to avoid heavy traffic. Try Google map or similar mapping apps.
Buckle-Up! – Make sure you and your passengers are correctly buckled-up at all times!  Seat belts & safety car seats save lives!
Drivers – Stay Alert – Do Not Drive Drowsy – Make sure you are well-rested before a long drive. Plan REST Stops. If you find yourself starting to nod off, get to a safe place and take a 10 minute or longer nap.
Drive Defensively – follow laws made for our safety! Don't take your safety for granted.
Avoid Distractions – Distracted Driving is our #1 problem – avoid cell phone use, such as texting, etc. Only use your cellphone for EMERGENCY purposes. Have a charger.
Don't Drive Impaired – Don't consume or use any drugs prior to driving – (no alcohol, marijuana, or any medications that cause drowsiness) Arrange for a SOBER designated driver.
Avoid Road Rage – Ignore bad drivers – don't retaliate! Keep yourself and passengers safe! Refrain from flashing your headlights or honking.
Watch Your Speed – Slow Down – Stay close to posted speed limits. Higher speeds increase your chance of collisions – death & injury. Our vehicles are not made for crashing,
Watch Out for RED Light Runners – Use Caution at Lighted Intersections, when you get a green light – wait and look in all directions several times before entering the intersection.
Watch Out for STOP Sign Runners – come to a complete stop, this is the easiest ticket given and the easiest to avoid by stopping. Don't assume others will stop.
Be a good safety role model – Remember your children will drive like you1
Gift Buying – If you purchase a bike, scooter, skates, etc. as a gift – purchase a "helmet" as well!
*Check the insurance tip on this website.
Stay Alert – Stay Alive!